A lot has been going on at the Railroad, so here is a mid-summer update.
A nice BB&WRR welcome to new members Marty Osborne, Larry LaRowe, Andy LaRowe and Mark Riley.
The G-Gauge track has been expanded significantly. As well as increased trackage, the addition of a new Digital Command Control System (DCC) is proving to be great fun. There is yet more on the drawing board, so stay tuned.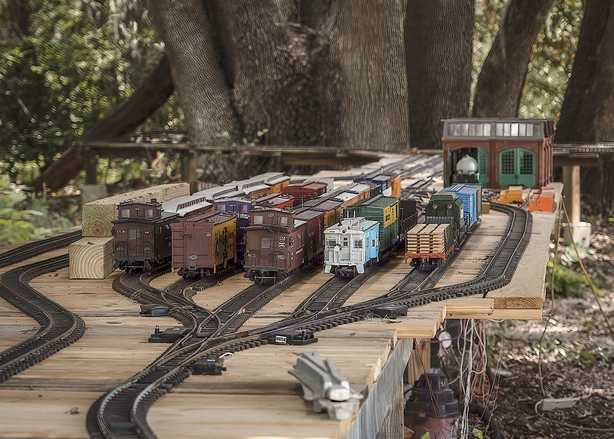 Property Maintenance: The new structure has been installed over the Steaming Bays. It looks great and should work really well.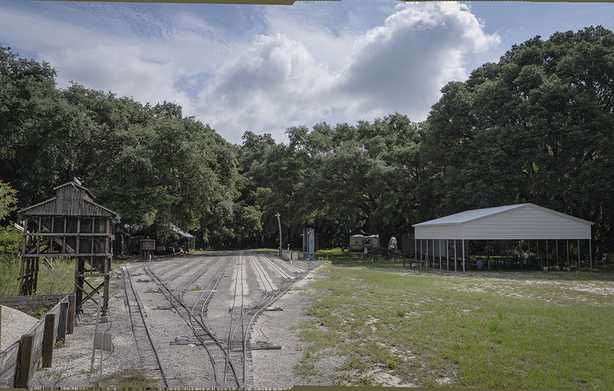 During one of the summer thunderstorms, the track was hit with some very heavy damage, requiring large machinery to remove downed trees.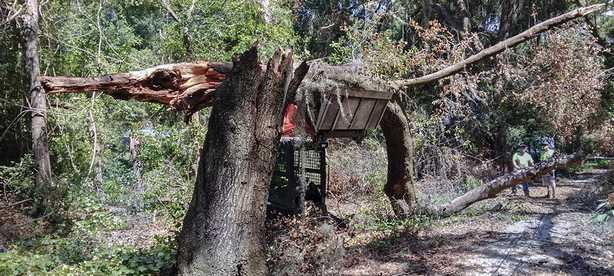 Mark your calendars now for:
Fall Meet: Monday Oct. 31 thru Monday Nov. 7, 2022. The preceding week will be the normal work week, running from Monday Oct. 24 thru Sunday Oct. 30.
Winter Meet: Monday Jan. 30 thru Monday Feb. 6, 2023. The preceding week will be the normal work week, running from Monday Jan. 23 thru Sunday Jan. 29.
Website: The website has undergone substantial re-working, but you may have had trouble connecting. The trouble lies in contaminated entries in the Google search database. You should be able to get to the site using any browser EXCEPT Google Chrome by entering www.bigbootsrr.com in the URL bar.
Captain Boots has been increasingly busy with repair of model trains. Beside the Volusia County Model RR Show earlier in July, he was heavily involved with model RR events at the Villages. You can check out his booth at the Volusia Show in the photos.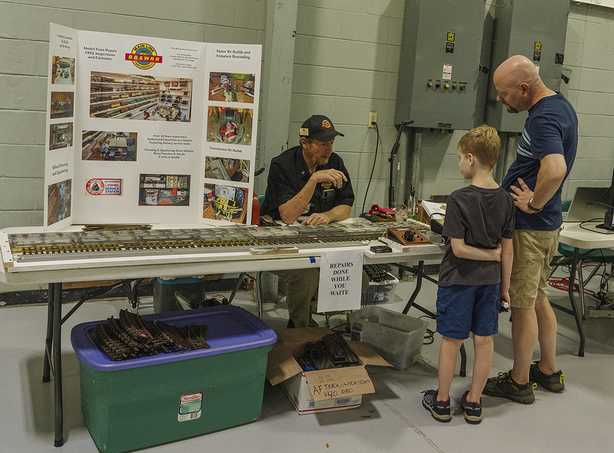 The 2023 calendars will be available at the Fall Meet. It is open season on ideas for the 2024 Calendar, so if you have an "inspired vision" let it be known.